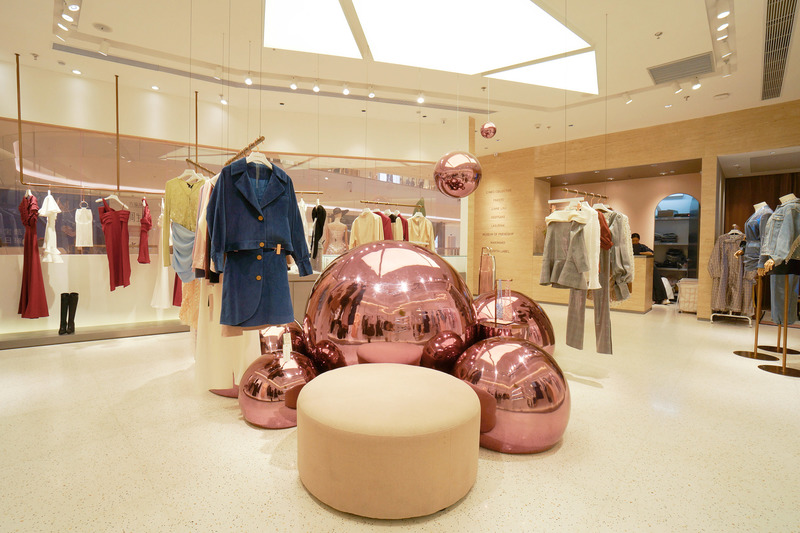 PlaySERIOUS万象城店
地址:深圳市南山区海德三道深圳湾万象城3楼L328
深圳华润·深圳湾万象城位于深圳市南山区——深圳金融商业核心区域内,
地处深圳湾畔高端豪宅、总部基地聚集地, 比邻深圳湾第一高楼-中国华润大厦(春笋),
打造高端奢侈购物、文化艺术、品质生活为一体的高端时尚精品体验中心,打造全新的生活方式与消费潮流,
目前万象城已在中国境内享有盛名。
深圳湾万象城是华润中心的购物及娱乐中心,建筑面积达8万平方米,是作为中国目前配套最齐全的综合体,
汇聚包括LOUIS VUITTON、HERMES、PRADA、Dior、Van Cleef & Arpels、Burberry、Cartier、Balenciaga、Moynat、Ale-xander wang等国际一线品牌。
目前已成为深圳居民及游客最受欢迎的购物及娱乐中心之一。
PlaySERIOUS SHENZHEN BAY THE MIXC
ADD:L328,3RD FLOOR,SHENZHEN BAY THE MIXC ,3RD HAIDE AVENUE,NANSHAN DISTRICT,SHENZHEN,GUANGDONG,CHINA.
-Shenzhen Bay TheMixC is situated in the Nanshan District, sitting beside the highest building in Shenzhen, China Resources Tower.
-Shenzhen Bay TheMixC has gained a reputation for renovating lifestyle and guiding consumer trend, committing to create a high-end center across functions of shopping, culture, arts, and qualitative lifestyle.
-It has become one of the most popular shopping and entertainment centers among the Shenzhen residents and tourists, covering brands of LOUIS VUITTON, HERMES, PRADA, Dior, Van Cleef & Arpels, Burberry, Cartier, Balenciaga, Moynat, Alexander wang, and etc.