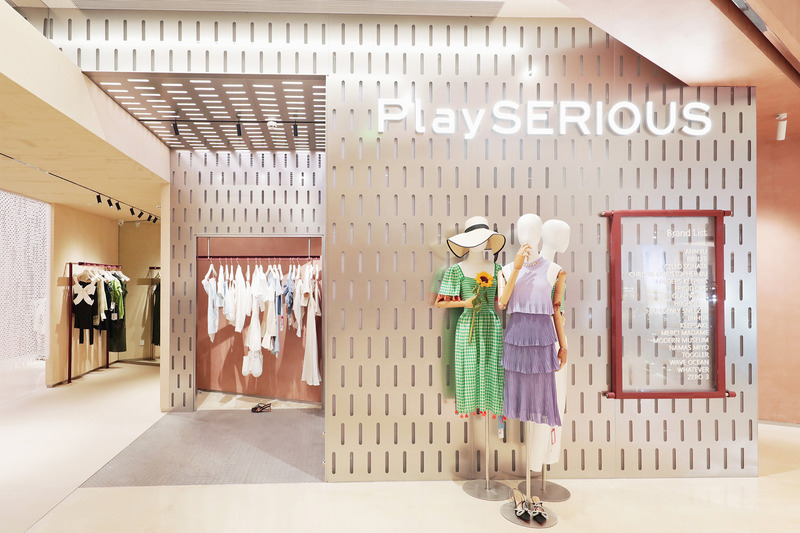 PlaySERIOUS 成都IFS店
地址:成都市锦江区IFS国金中心4楼L428
成都国际金融中心(Chengdu International Finance Square),简称"成都IFS",坐落在成都市最繁华的春熙路商圈内。
春熙路商圈在中国十大著名商业街排名中排名第三,仅次于香港铜锣湾和上海南京路,有被称为中国西部第一商圈的美誉。
现在的春熙路商圈已成为世界各地游客来到成都市必须会到访的商圈地带。
坐落在春熙路商圈内的成都IFS是中国西部最具国际化水准的城市综合体,总建筑面积逾76万平方米,
包含21万平方米的旗舰购物中心,27.5万平方米的超甲级办公楼...
成都IFS的建筑设计全球领先,2016年获国际购物中心协会(ICSC)颁授"VIVA 设计与开发大奖",
成为中国首个获此全球最高荣誉的商业地产项目。入驻了Chanel、Chaumet 、Moynat、Christian Louboutin、Balenciaga等国际品牌,还包括了国际精品百货Lane Crawford(连卡佛)、UA(IMAX)影院、Great超市、Page One精品书店、真冰溜冰场等众多时尚生活元素。
PlaySERIOUS CHENGDU IFS
ADD:NO. L416A,4TH FLOOR,CHENGDU IFS(INTERNATIONAL FINANCIAL SQUARE),
CHENGDU,CHINA.
-Chengdu International Finance Square (Chengdu IFS) is the most international urban complex in Western China. It occupies the most coveted location within the Hongxing Road's core business district in the heart of Chengdu, which is at the intersection of
the city's two main bustling arteries: Hongxing Road and Dacisi Road.
-With overall gross floor area exceeding 760,000 square meters, Chengdu IFS is a landmark development, consists of 210,000 square meters flagship shopping mall, 275,000 square meters Premium Grade-A office buildings, 230 room Niccolo Hotel, and 76,000 square meters IFS Residences.
-With outstanding architectural design, Chengdu IFS was awarded the VIVA Best-of-the Best Design and Development Award by the International Council of Shopping Centre in 2016, and was China's first commercial real estate project to win this honor.
-Since its opening, Chengdu IFS hosts over 250 international, national or regional debut stores, and also hosts the best known international luxury and lifestyle brands, leading designer fashion labels, jewelry and luxury watch brands, skincare, Lane Crawford Department Store, trendy eateries featuring international cuisines, UA Cineplex (IMAX) and so on. Chengdu IFS constantly injects new vitality into the city adhering to the brand DNA of innovate, fabulous and share.